Summer is a super time for shooting outdoor sports and capturing action. Lots of people are enjoying the warm weather, getting exercise, and enjoying social time. Here are some tips for photographing tennis.
Tip #1 – Making use of Different Light Conditions
In this post I am including images shot in very different lighting conditions – day, evening / twilight, and night. All offer great opportunities to shoot different styles of images.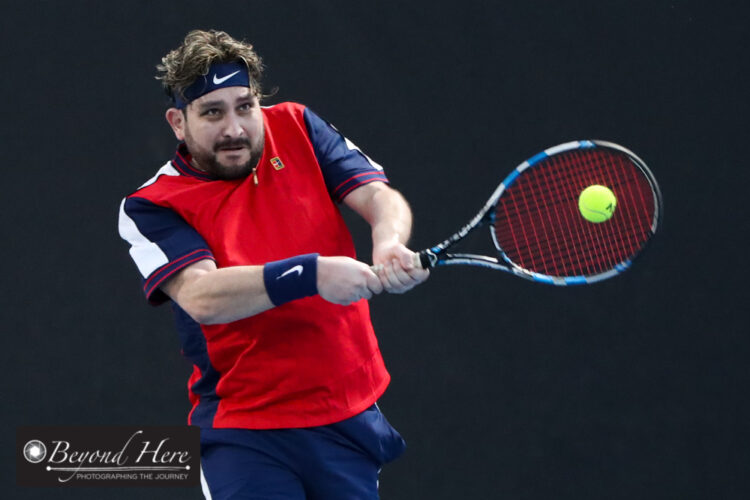 Day time images will usually offer the brightest light and will make capturing fast action easier. Twilight images create opportunities for silhouettes and more unique images. And night shots will often give you the opportunity to have the well lit player stand out from the dark background. Explore all lighting conditions for variety in your images.
Tip #2 – Explore Different Shooting Angles
On a tennis court the action takes place in a defined space. If you're not careful your images can begin to look the same. Try exploring different shooting angles to create variety and interest.
Tip 3 – The Ball Adds Interest
It is not a universal rule, but in general, images which include the ball are more interesting than those without. Don't take this as a golden rule, but do observe your own images. That makes your timing important to be able to capture the ball in your images while it is close to the player.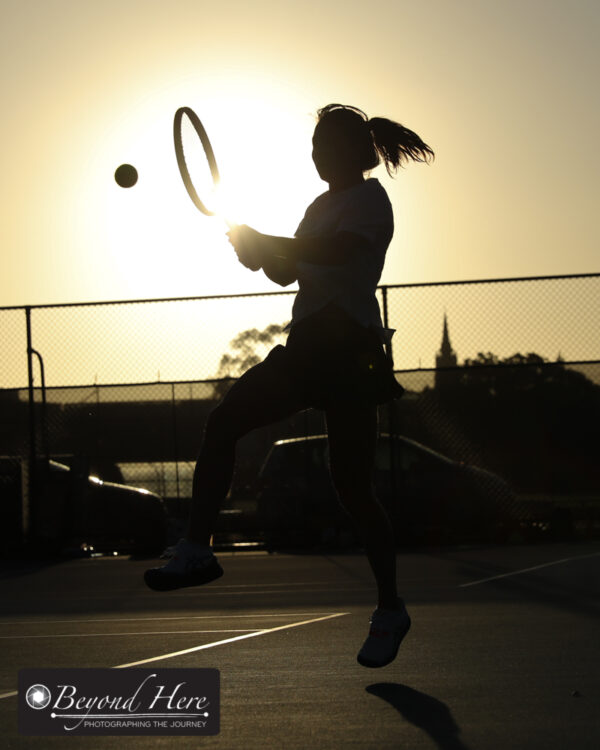 Tip #4 – Use Fast Shutter Speeds
Capturing the split second action while the ball is close to the player requires good timing and equipment. It is something which definitely gets better with practice. Use fast shutter speeds to help you freeze the action. How fast? The image above is benefiting from shooting into the bright sun allowing a shutter speed of 1/8000s.
Tip #5 – Close Ups Can be Very Interesting
Try shooting very close up images of tennis players. I don't mean to stand super close (!) but use a zoom lens to create an image which captures the player's facial expression. Very close up images can be super interesting.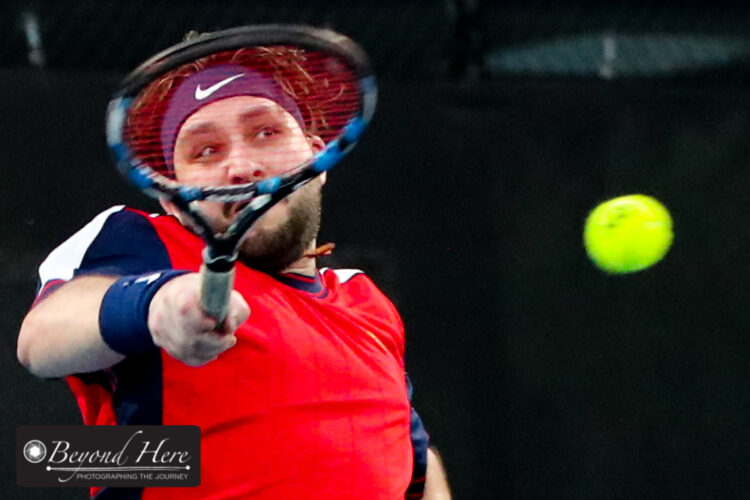 Thanks for reading these tips for photographing tennis. Happy shooting!