It is some time since I have written a post for Beyond Here recommending a book or blog. That is partly because I haven't been reading as much as usual. That changed last week with a trip to the local library where I have borrowed a number of books including The Lonely Planet Story.
Are you familiar with The Lonely Planet Story? I love travelling, and had the good fortune to live in a range of different countries during the 1990's. In my role working for an airline (in a non photography job) I used to travel extensively.
During that time I lived in New Zealand, Hong Kong, Singapore, Fiji, and back in New Zealand again. Throughout my travels I was a regular reader of Lonely Planet travel guides. There were others around – I remember the Let's Go series plus Frommer's Guides – but Lonely Planet was always the best.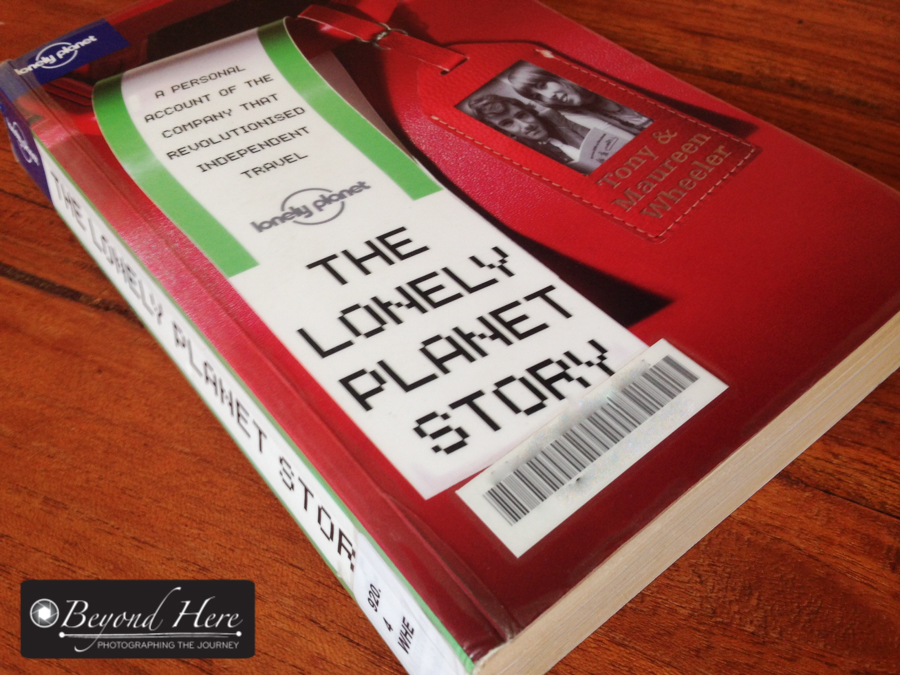 (I have a much later photography connection to Lonely Planet which I will tell you about at the end of this post).
So what is The Lonely Planet Story about?
First, it's not a photography book. Second, it's not a business book either.
So why is it part of the great reads series on Beyond Here? The Lonely Planet Story literally tells the story of the husband and wife team who began and lead the Lonely Planet business. The book shares their love of travel and the origins of the business. It also covers the challenges they had along the way, insight into their personal lives, and the later sale of a majority stake in the business to BBC Worldwide.
Why do I recommend it?
I love to hear stories about well known businesses with tiny origins. I particularly love to hear about the passion of the founders. And I value the insight which comes from the hard work they have put in, and the ups and downs along the way.
Lonely Planet was started by husband and wife team, Tony and Maureen Wheeler. I had always assumed they were Australians but Tony was originally from England, and Maureen from Ireland. They tell a great story of arriving in Australia in the early 1970's with 27 cents to their name. From those beginnings they built a worldwide business. What a great story!
Why might this book be enjoyed by people running photography businesses?
Many of us running small businesses have a great passion for photography and ride the daily ups and downs of a creative business. The Lonely Planet story is inspirational in that it tells a similar story of passionate people pouring themselves into their work and building a remarkable business.
The book is partly a travel story, partly a business story, and partly a life story of the founders. I found it to be a great read and think you might too. Check out The Lonely Planet Story next time you are at the library or the bookshop.
So what's my photography link to Lonely Planet?
Lonely Planet has built a large collection of travel images for use in their guides. They also buy stock images at times, and I'm pleased to say they have bought at least one of mine. See one of my tree kangaroo images in Lonely Planet guide to Papua New Guinea.
Thanks for reading Great Reads – The Lonely Planet Story. Check out the book.