Last week I was photographing a major gymnastics competition, the Gymnastics World Cup competition held in Melbourne, Australia. I've shot a fair amount of gymnastics in the last year – from recreational gymnasts through to some of the world's best. Here are 5 thoughts from photographing a major gymnastics competition.
Thought #1 – Subject Matter Matters
Photographing a World Cup event is very different than shooting recreational gymnasts at the local club. The strength, flexibility, and balance of the top gymnasts is quite amazing and leads to unique images that can't be produced with less capable athletes. So, thought number one from photographing a major gymnastics competition is that subject matter matters. If you want to shoot really unique images, it helps to start with subjects who can do unique things.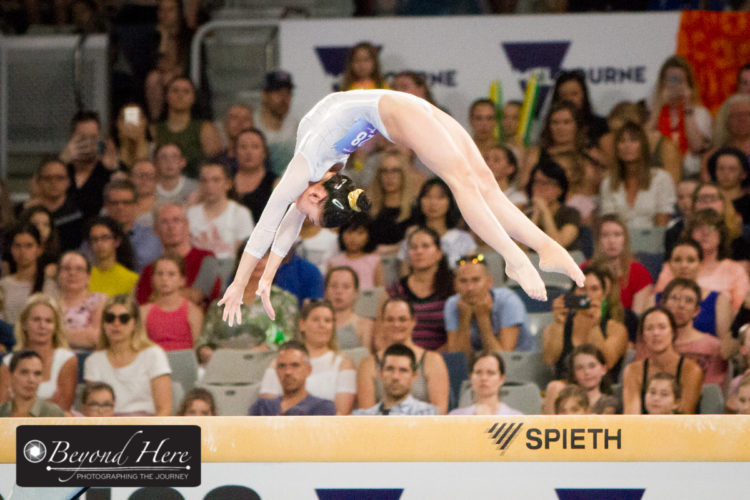 Thought #2 – Be Different
In the women's beam competition there were 9 photographers located to the right and back of the image above. They were literally on top of each other shooting the same subject from the same angle (I took a photo of them to amuse myself). While there is an argument that there is a "best position" to photograph each apparatus, be brave enough to be different. I stood on the opposite side of the floor. It meant I didn't have a great shot of the women's beam competition, but I was the only photographer shooting the men's vault. Vault is difficult to shoot so many photographers decided not to. I like the opportunity to shoot unique images. Be brave. Be different.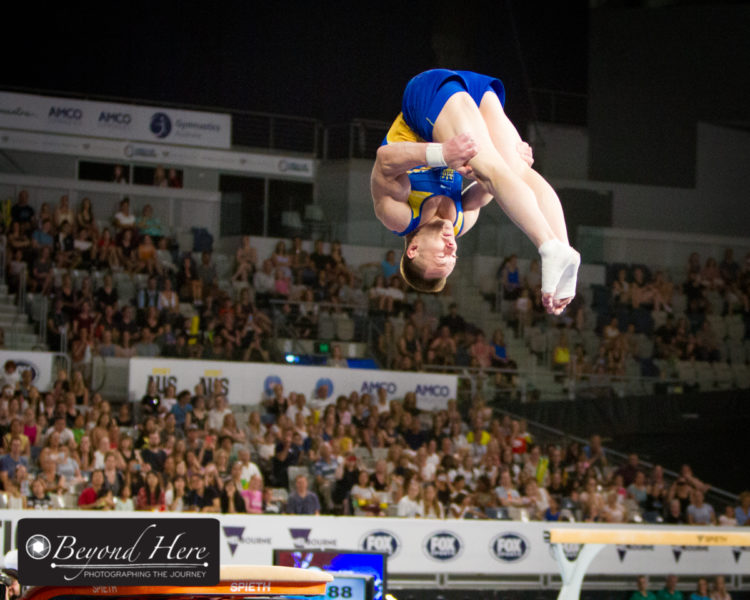 Thought #3 – Look for Bold Colors
Gymnasts wear unique clothing for their competitions. They range from simple all black or all white, through to multi colored and patterned designs. Looks for bold colors to help create strong images. Particularly look for reds and blues. Bold colors will help your images stand out.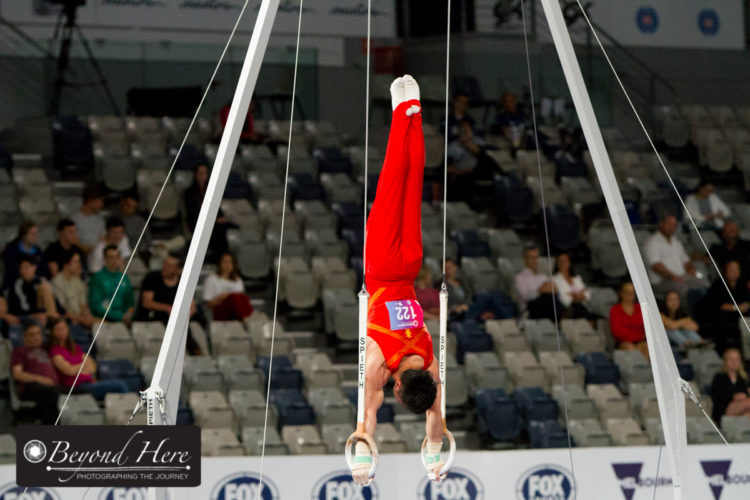 Thought #4 Shoot a Range of Apparatus
At some gymnastics events there are multiple apparatus going at one time. In that case you have to choose which one to shoot, or get lucky and find a position where you can shoot multiple apparatus from one location. At this event, there were only 2 apparatus operating at one time. That made it easy to make sure you created variety in your images by shooting different activity. It reminded me to shoot a range of apparatus so your images don't all look the same. That's thought number 4 from photographing a major gymnastics competition.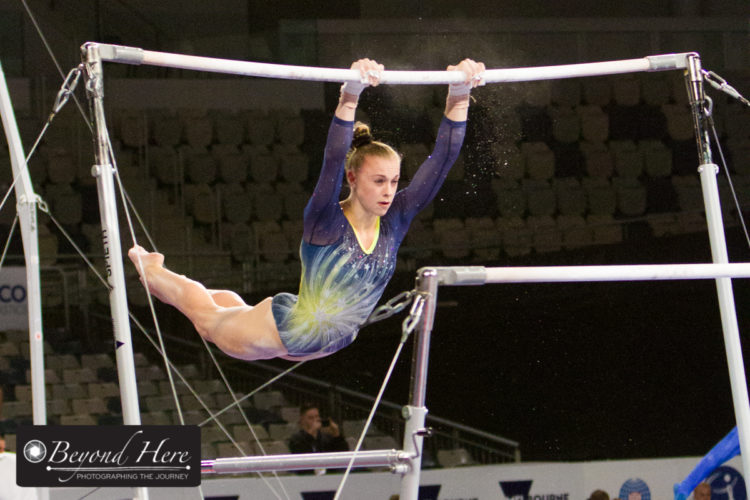 Thought #5 Interesting Images Aren't Only of Competitors
At a big sporting event there are lots of people and lots of activity. There are many compelling images waiting to be made from people other than competitors. Keep an eye out for judges, coaches, spectators, and other people involved in the event but not directly competing. Shooting these images well will guarantee you produce unique content.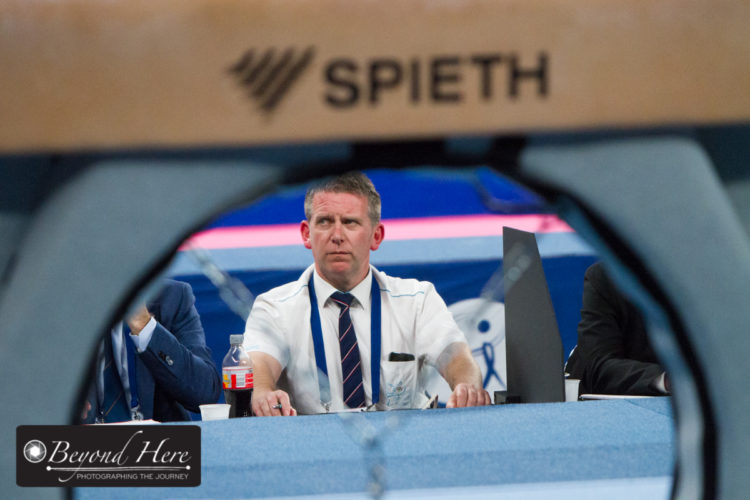 If you'd like more tips on shooting gymnastics please see:
Thanks for reading Thoughts From Photographing a Major Gymnastics Competition.